This is Step 6 in the ISNHCP practitioner training program. If you would like to sign up or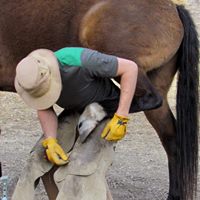 have any questions feel free to contact Luke.
Description: Students will spend the day with Luke who will conduct their Final Field Exam after they have completed their 10th successful mentorship and written final exam. The clinic will consist of the student trimming a live horse according to NHC Guidelines.
Requirements: Students must have completed steps 1-5 of the ISNHCP training program including the Final Written Exam. *Students must also bring all required tool for the clinic.
Location. The clinic will be held in Warner NH with Luke Tanner.
Cost: $250
Use the PayPal button below to Pay $250 for Step 6: Final Field Exam.